What is Reflexology?
Reflexology is a holistic therapy where gentle pressure is applied to the hands and feet to affect corresponding parts of the body. The theory behind a reflexology massage is the "reflex points" in the hands and feet relate to specific organs in the body. The treatment aims to restore and maintain the body's natural balance and encourage healing.
Below is the reflexology chart pointing out specific points on a person's feet and the corresponding body part.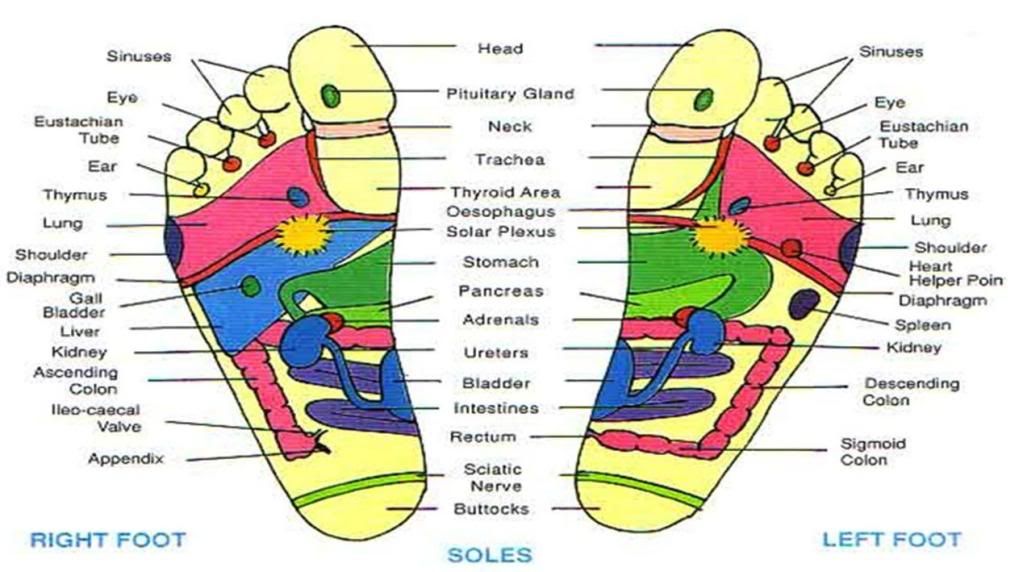 An available service in our MediSpa, you can learn more on Reflexology here.